About Us
About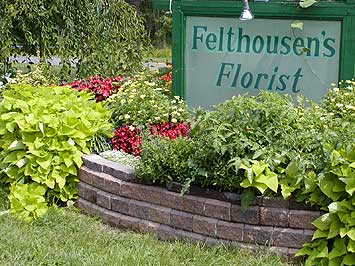 Wedding Flowers, Funeral Flowers & more
Felthousen's Florist & Greehouse has been proudly serving Schenectady, Albany, and Cohoes since 1913. We are family owned and operated with two locations serving the Capital District area. We are committed to offering only the finest floral arrangements and gifts, backed by service that is friendly and prompt. Because all of our customers are important, our professional staff is dedicated to making your experience a pleasant one. That is why we always go the extra mile to make your floral gift perfect.

Let Felthousen's Florist & Greehouse be your first choice for flowers.
Send Flowers in the Albany Area
.
Felthousen's Florist & Greenhouse
1537 Van Antwerp Rd.
Schenectady,NY 12309
---
Store Hours: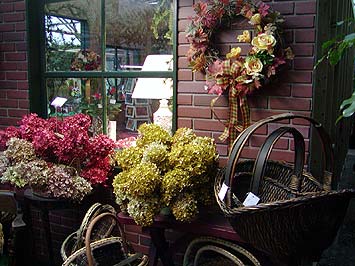 Schenectady Store
is Open Mon-Sat. 9:00 to 5:00
Cohoes Store
is Open Mon- Sat 9:00 to 5:00
Albany Store is Open Mon-Sat 10:00 to 6;00 and Sunday Noon to 5pm
Sunday's we are closed at both locations. We are Closed on Sundays, but make pre-arranged deliveries on Sundays, Especially for Funerals, Events and Weddings. If there is a delivery emergency, please have us paged via our answering service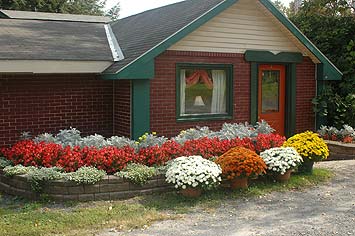 To help assure on-time delivery during the busy holiday season, place your order at least 1 day prior to the following major holidays: Thanksgiving Day, Christmas Day, New Year's Day, Valentine's Day, Easter, Administrative Professionals Week, Mother's Day, Memorial Day, Father's Day, Independence Day and Labor Day.
Our shop will always be closed on the following holidays: Thanksgiving Day, Christmas Day, New Year's Day, Easter, Memorial Day, Independence Day and Labor Day.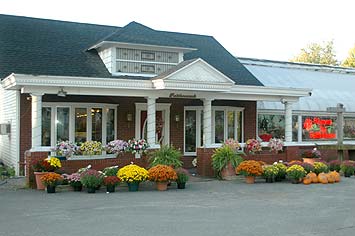 Payment Options
We accept the following payment methods:
Visa
MasterCard
Discover/NOVUS
American Express
Delivery Policy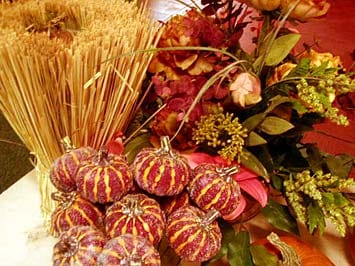 Delivery Policy and Guarantees
Our Guarantee:
We offer an un-conditional guarantee of satisfaction. If you are not happy with something, please call us at 518-374-4414 or email at Felthousens@gmail.com I'd appreciate the opportunity to make it right by replacing the item, or compensating financially as needed.I especially like to be able to fix the problem one on one, rather than litigate it on Yelp or Google. With Appreciation for your business, Mark Felthousen

Delivery Policy:
We make deliveries daily to homes, businesses, venues and funeral parlors.The ones to the homes are where most issues arise do to the fact that people are sometimes not home and the recipient is usually not aware that we are coming. Cell phone numbers are very helpful.

If they are not home we will:
A: Leave it in an enclosed or protected area if weather permits and the neighborhood is good. We won't leave it if it is too cold, too hot, or there is no porch or overhang. We wont' leave them if they are particularly fragile.

If we cannot leave them, we will try leaving them with a cooperative neighbor.
Failing that, we will bring the delivery back to the store. In all of the above instances, we will phone the recipient to let them know where the delivery has been left. If we do not hear from the recipient by the next day, we will phone the sender. We will phone the recipient prior to a delivery if
A: we are requested to.
B: it is distant or maybe the only deliver we have to that area.
C: the address is unclear and we cannot locate them, or they do not come to the door.

Timed Deliveries
We make every effort to honor timed delivery requests to people's homes and businesses

Funeral Deliveries are a minimum of 2 hours prior to the service. Weddings and Parties are according to plan.
Areas Served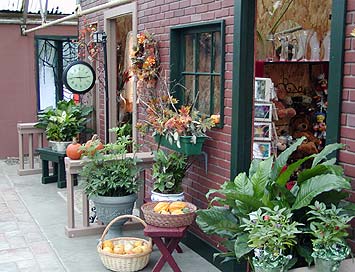 Our own drivers deliver daily to the following cities and towns, Albany, Alplaus, Altamont, Ballston Lake, Burnt Hills, Charlton, Cohoes, Colonie, Clifton Park, Green Island, Guilderland, Guilderland Center, Glenville, Halfmoon, Jonesville, Lansingburgh, Latham, Loudonville, Melrose, Newtonville, Niskayuna, Pattersonville, Princetown, Rexford, Rotterdam, Rotterdam Junction, Schenectady, Scotia, Slingerland, Troy, Voorheesville, Waterford, Watervliet. We deliver large orders, weddings, and parties to an even wider area, please call for assistance.

Out of town? If you have an order going out of town, state or country- we will gladly help you. See our delivery policy for details. We are ranked in the top 100 by Teleflora for the volume of orders sent out of town. We are proud to have achieved this by giving superior service at a reasonable price. You'll be happy to have a local florist to represent you and convey your needs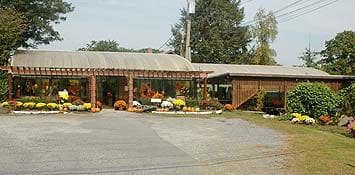 We also deliver to the following facilities
Albany County Nursing Home
Albany Medical Center
Albany Law School
Applebee Funeral Home
Baptist health Nursing Center
Baxter-Andrew Funeral Home
Bekkering-Ellis Funeral Home
Bizzarro Funeral Home
Bocketti Funeral Home
Bowen Funeral Home
Brzozowski Memorial Chapel
Bryce Funeral Home Inc
Catricala Funeral Home Inc
Cheeks Fuenral Home
Coburg Village Retirement Comm
Cummings Funeral Home
Daly Funeral Home
Daniel Purcell Funeral Home
Daughters Of Sarah Nursing Home
De Legge Funeral Home Inc
De marco-Stone Funeral Home
Devito-Salvadore Fuenral Home
Doran Funeral Home
Dufresne Funeral Home
Dufresne & Cavanaugh Funeral Home
Dunn Funeral Home
Eddy Ford Nursing Home
Eddy Heritage House
Eddy Memorial Geraitric
Eddy Park Nursing Home
Eddy Retirement Communities
Ellis Hospital
Emma Wilalrd Collage
Feeley-Nuzback Funeral Home
Fitzgerald Funeral Home
Frank P McDonald $ Sons Fuenral Home
Gleason Funeral Home Inc
Glendale Nursing Home
Glenville Funeral Home
Glenn Eddy Retirement Life Ctr
Gordon C Emerick Funeral Home
Griswold Funeral Home Inc
Hans Funeral Home
Heritage Arms Retirement Comm
Heritage Home For Women
Howard B Tate Funeral Home
John H Clinton Funeral Home
John J Sanvidge Funeral Home
Jones Funeral Home
Kazyaka Funeral Home Inc
Keenan Daniel Funeral Home
Kingsway Arms Nursing Center
Kingsway Manor Assisted Living
Lasak & Gigliotti Inc. Funeral Home
Lasak Funeral Home
Leszczynski Funeral Home
Levayah Chapels
Levine Memorial Chapel
Lights Funeral Home Inc
Loudonville Home For Adults
Margin & Keeegan Funeral Home
Maria College
Marra Funeral Home
McLouglin & Mason Funeral Home
N Rossi & Sons Funeral Home
Northeast health Nursing Home
Northwoods Rehabilitaion
Our Lady Of Mercy Life Ctr
Parker Bros. Fuenral Home
Philip J Brendese Funeral Home
Riverview Funeral Home
RPI
Saint Rose
Schuyler Ridge Residential
Siena College
St. Clare's hospital
St. Peter's Hospital
Sunny Albany
Sunnyview Hospital Rehab Fndtn
Sunnyview Rehabilitaiton Hosp
Tebbutt Funeral Home
Tebbutt & Frederick Memorial
Teresian House
The Sages Colleges
Townley & Wheeler Funeral Home
Union College
VA Medical Center
White-Sanvidge Funeral Home
William J Rockefeller Funeral Home
WJ Lyons Funeral Home
Wynwood Commons
Zeccola & Zeccola
Contact Information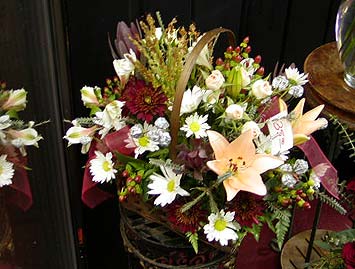 We have two locations in the Capital District to serve you.

If you wish to place your order by phone, please have the product code noted. ie. TF 121-3

Schenectady - 1537 Van Antwerp Rd. - Call (518)374-4414
Cohoes- 250 Columbia St. - Call (518) 237-2100

If you are calling about an order which you have already sent to us through the website, then please call us at (518)374-4414. All of the website orders print out at our Schenectady location and are routed from there.


Felthousen's Florist & Greenhouse
1537 Van Antwerp Rd.
Schenectady, NY 12309
Specialty Services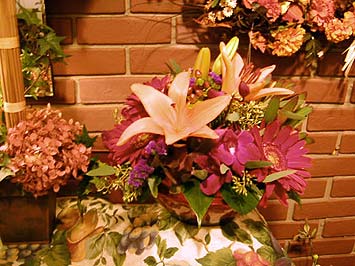 We specialize in the following services:


Large inventory of fresh flowers
Tropicals
Plants
European/dish gardens
Contemporary and traditional arrangements
High-style floral arrangements
Silk arrangements
Dried floral arrangements
Weddings
Funeral designs
Extensive gift line
Gourmet and fruit baskets
Gift baskets
Greeting cards
Candles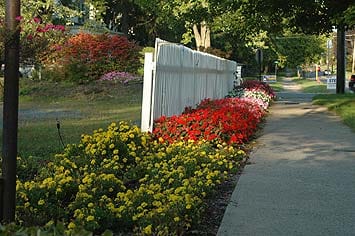 Substitution Policy
Occasionally, substitutions may be necessary to create your bouquet due to the availability of certain flowers in various parts of the country. Care is taken to maintain the style, theme and color scheme of the arrangement, using flowers of equal value. Additionally, the substitution of certain keepsake items may be necessary due to increased demand, especially during major holidays. In single-flower arrangements, such as an all rose bouquet, or orchids, we will make every attempt to match the flower type, but may substitute with another color.